Halloween 2001
October 31, 2001

This year, Halloween took place during a full moon--the first time in decades so I'm told. This got me thinking about making available light photos. Unfortunately, that night, the sky was overcast and not much moon came through. However, I persevered with an M6, Noctilux 50mm f1.0 wide open, and 6400 film. Here's what I got: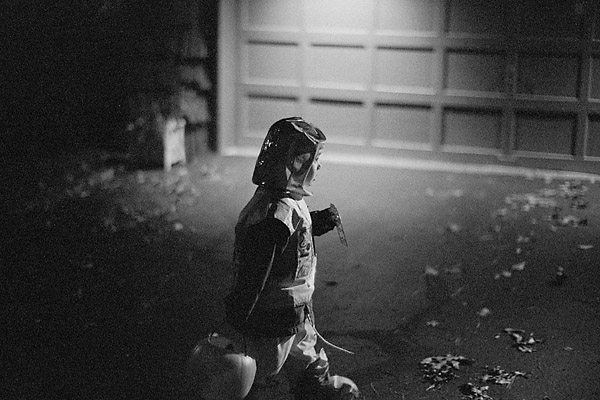 Ted in his astronaut costume.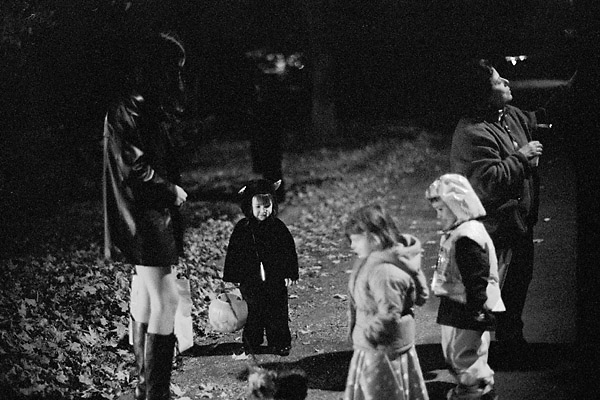 Kitty was dressed as a cat.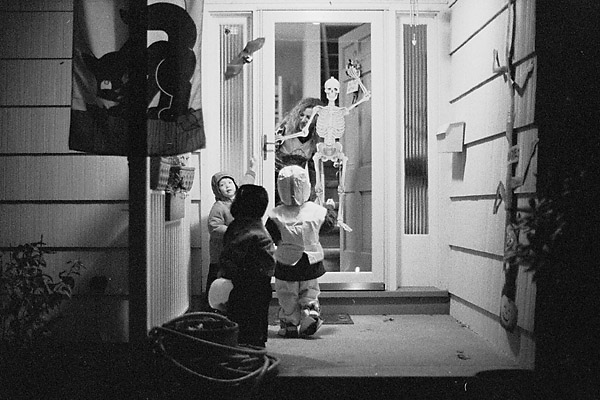 Trick or treating in the neighborhood.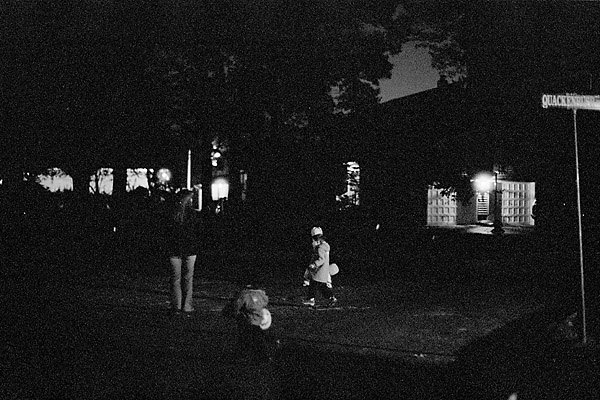 It was dark!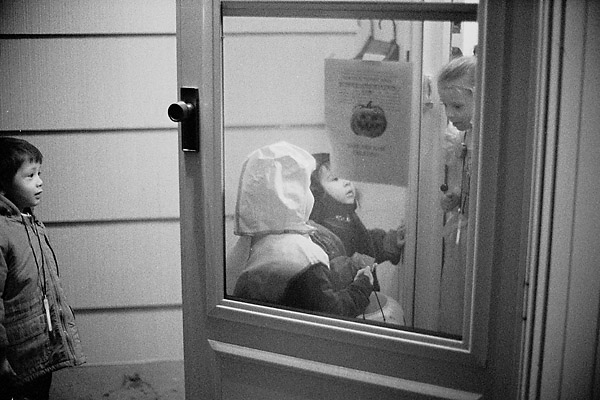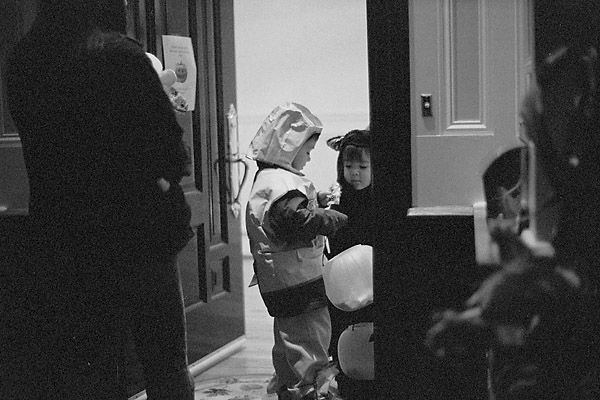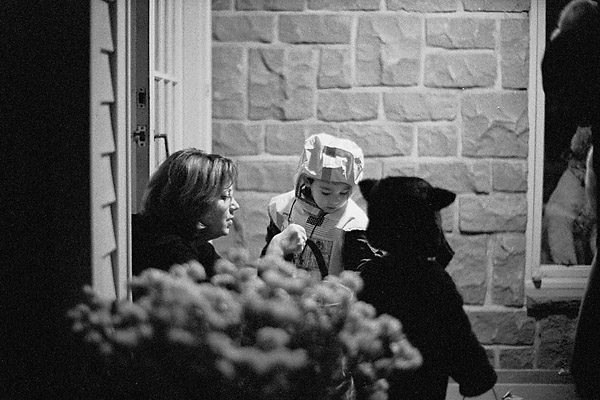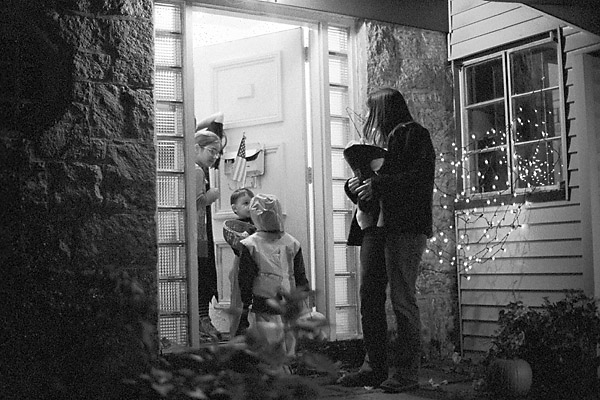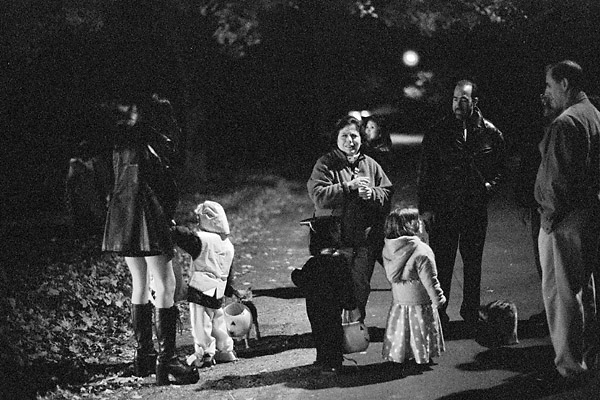 Film: Delta 3200 exposed at E.I. 6400, Xtol(1+3)
Camera: Leica M6 0.72 Classic
---
HOME