These were taken in my backyard Nov 3-4 2001, just about the peak weekend for foliage where I live in northern Bergen County, New Jersey. The camera was the Hasselblad FlexBody.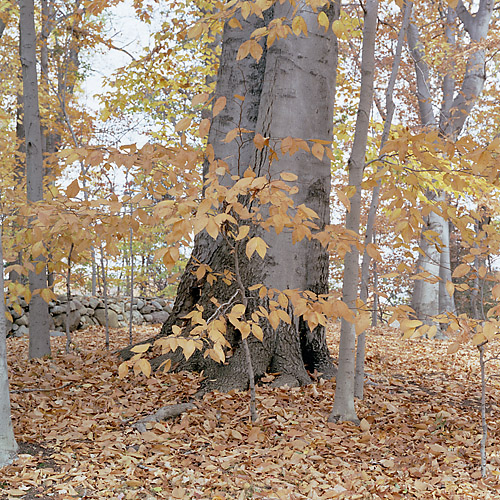 (100/3.5CF)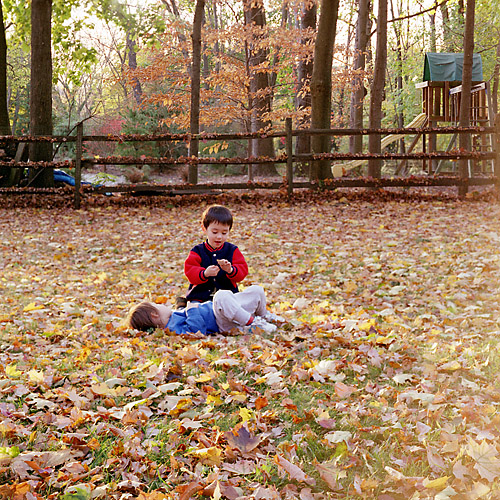 (100/3.5CF)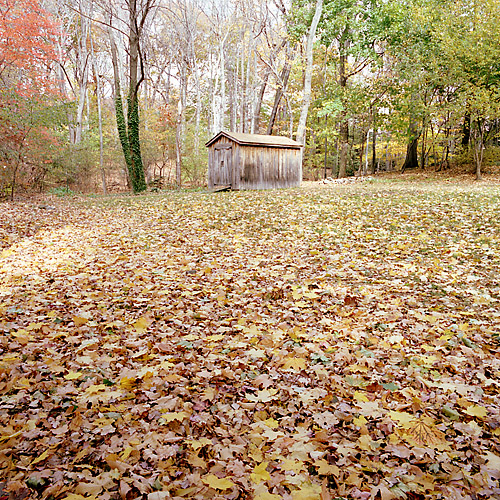 My oft-photographed shed. (50/4C)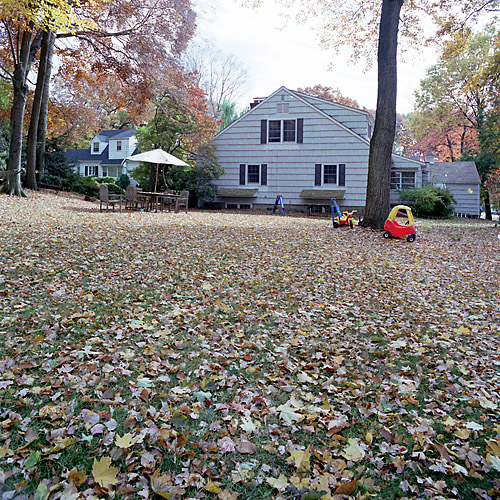 House from the back. (50/4C)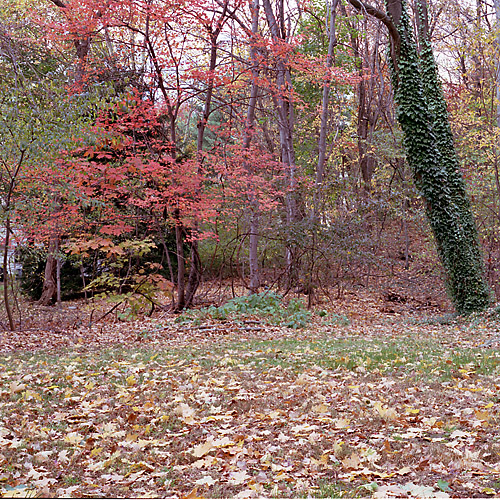 (100/3.5CF)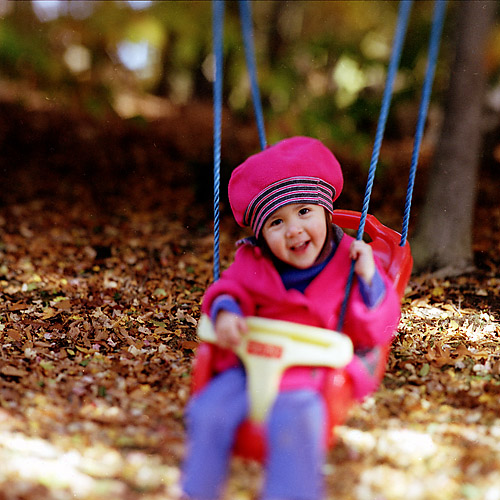 Kitty in an example of "negative Scheimpflug"; i.e., using back tilt to limit rather than extend focus. (100/3.5CF)

Film: Kodak 400VC, except 2nd frame Kodak PMC
Camera: Hasselblad FlexBody, most photos 5-10mm shift, 5-10 degree tilt.
---
HOME